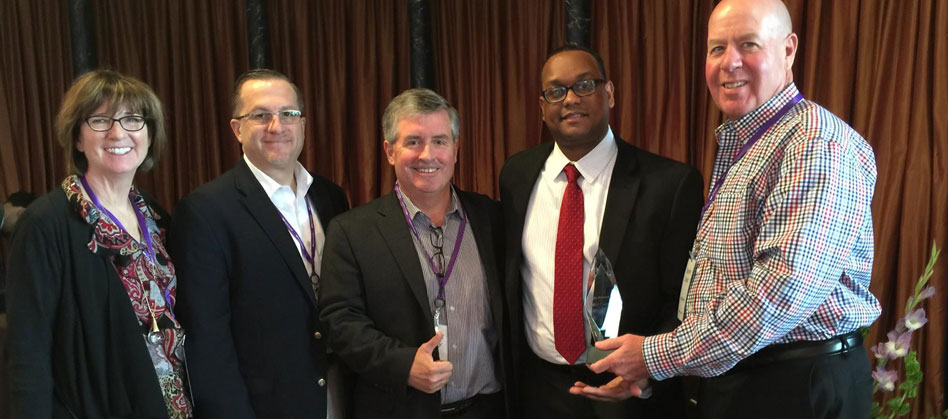 Courier Magazine recently interviewed the professionals from Pierbridge to find out how the company has survived and thrived over the years.
Courier Magazine: Comment on the success of your company's founders and their ability to develop the organization.
Pierbridge: Bob Malley is the CEO and has been at the forefront of transportation management software innovations for over 25 years. His first company, Tracer, introduced the first multi-carrier management system with real-time integration. As the CEO of Pierbridge, Bob has introduced many innovations including composite application and Cloud integration technology that has established Pierbridge as an industry leader.
Courier Magazine: How has the company grown since its start?
Pierbridge: Pierbridge has grown rapidly since its launch in the United States in 2004 by partnering with some of the largest logistics technology providers in the world that have adopted our company's technology as their core multi-parcel carrier engine, including Pitney Bowes, IBM, Agile Network, CTSI, and others.
Courier Magazine: How did the company know what alternative avenues to travel in the courier business?
Pierbridge: With the growth of eCommerce, more and more businesses are looking for more ways to deliver packages to their customers. OmniChannel retail is driving OmniChannel shipping strategies.
Courier Magazine: How did you diversify your business to stand out?
Pierbridge: Our ability to roll out solutions that work within a wide range of industries differentiates Pierbridge from other solution providers. Some of the largest organizations in retail, financial services, healthcare, automotive, government, and high tech use our software to automate rating, shipping, tracking, and returns. With our new Cloud-based solution, we are addressing the needs of SMBs.
Courier Magazine: What are some of the new ideas your company is using to modernize its operation? Is new technology pushing business?
Pierbridge: Our new product, HubCapp, is an integration technology that enables our Cloud solution to integrate with local databases and devices (such as scales, scanners, and printers) in real time. It also enables us to plug "Widgets" into existing websites to automate shipping processes.
Courier Magazine: What is the one key to your company's success?
Pierbridge: Innovation. We are always several steps ahead of the competition. As a result, Pierbridge is the only multi-carrier management software developer that has earned both FedEx Diamond and UPS ConnectShip Platinum partner status in recognition of product excellence and customer adoption. Our solution also resulted in Agile Network being named one of Logistics Outlook Magazine's Top 10 Transportation Solution Providers for 2015. Pierbridge provided the core technology.
Courier Magazine: Comment on customer service within your company. How important is it?
Pierbridge: Very important. We offer our partners unprecedented levels of support, ensuring they are trained to use our tools to provide their customers with innovative solutions adapted to their changing needs.
Courier Magazine: Talk about the importance of your employees. How do they go above and beyond at your operation?
Pierbridge: For Pierbridge, "culture eats strategy for breakfast." We hire a "Pierbridge type": someone who wants to learn and teach others, is driven to succeed, and works hard to ensure our customers are completely satisfied.
Courier Magazine: How do you go about adding services at your company, and how do you manage them all?
Pierbridge: Our product releases include extensive documentation and a wiki knowledge base for our partners to learn about what's new, the benefit of new features and services, and "how to" suggestions on implementations.
---
---