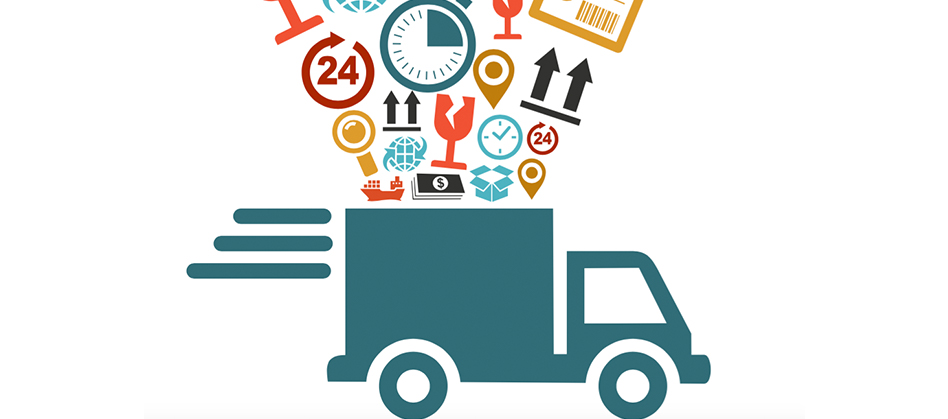 Western Peaks Logistics
http://westernpeakslogistics.com/
801-486-6060
info@revitlogistics.com
Have you heard? Rev It Logistics and Kangaroo Express joined forces this year and became Western Peaks Logistics, a same-day and last-mile delivery and logistics provider that serves the western United States.
The new business should do quite well considering Rev It Logistics and Kangaroo Express are well respected by shippers and customers across the country. Each company had a proven track record of getting packages to their destinations in a safe, reliable, and timely manner.
Courier Magazine recently interviewed Tyler Thatcher, CEO of Western Peaks Logistics, to find out how the company came to be, and more.

Courier Magazine: Tell us how and when the company was founded.
Tyler Thatcher: The Western Peaks Logistics story began in 2011, when the management team recognized an underserved need for last-mile and same-day/next-day customized delivery and logistics solutions in the Intermountain West. On their own, Rev It Logistics and Kangaroo Express were leaders in their respective markets, primarily Utah and Colorado. By combining forces into Western Peaks Logistics, the companies were able to expand their footprint and offer a regional solution for national shippers, reaching areas of the west known to be geographically isolated.
Courier Magazine: What services do you provide?
Tyler Thatcher: Last-mile, same-day/next-day, and on-demand distribution, white-glove home delivery and assembly service, warehouse storage, critical parts management and fulfillment, and dedicated fleets.
Courier Magazine: How do you go about recruiting new talent?

Tyler Thatcher: WPL's reputation for bringing holistic delivery and logistics solutions to the Intermountain West is key to recruiting new talent. Our drivers and independent contractors are treated well, subsequently most of our recruiting is done via word of mouth. Our delivery partners tell us they are excited about the opportunity to work for a growing company, and their satisfaction is evidenced by our low attrition rate.
With WPL's rapid growth, we were able to utilize all of the talent and resources of Rev It Logistics and Kangaroo Express, with each employee offered a position in the combined organization.
Courier Magazine: How important is customer service to your company?
Tyler Thatcher: WPL employs a customer-centric business approach with all of its partners: shippers, drivers/independent contractors, and the end recipients. At WPL, there is a corporate culture focused on collaboration among all of these customer segments to work through challenges and ensure the collective success of everyone involved.
Courier Magazine: What were some of the challenges of getting the company up and running?
Tyler Thatcher: The biggest challenge of getting WPL up and running was integrating the technology platforms of Rev It Logistics and Kangaroo Express. We have also worked very hard to develop our "customer-first" culture across the organization.
Courier Magazine: How does technology affect your company and what you do?
Tyler Thatcher: Technology plays a crucial role in the shipping business as customers want to know at any time the status and location of their packages. The technology of the delivery and logistics industry has greatly evolved in recent years and will continue to evolve. A lot of the changes have been for the better, especially the move to mobile-device, handheld scanning technology from often cost-prohibitive scanners. WPL is now able to provide real-time visibility and transparency at every stage of the shipping process, across our organization.
Our technology and tracking systems are a point of pride at WPL and differentiate us from our competition, particularly smaller local carriers that don't have the resources required by larger, national shippers. They also allow us to provide a higher level of security in safely delivering and tracking high-value items.
Courier Magazine: How do you plan to maintain a profit and possibly expand in the years to come? Where do you see your company in 5 years?
Tyler Thatcher: WPL's growth plan is to expand and provide last-mile and same-day/next-day delivery and logistics solutions in the areas that are adjacent to our current service area. It doesn't make sense for us to leapfrog into areas outside of the Intermountain West. We know what lies between two points on a map in this area, perhaps the most challenging terrain in the United States. We are experts in navigating the expansive western terrain and often unpredictable weather conditions. We will grow to provide cross-dock facilities in areas where our current customers have delivery needs that are underserved.
WPL is confident that our company will remain profitable over the next five years. We believe our financial performance will take care of itself as we take care of our customers.
---
---